Emu Casino table games include anything that's played on a table. This can be roulette, craps, baccarat, and card games like blackjack and poker. In the Emu Casino games collection, you can play video versions or jump into the live casino action where you're greeted with live dealers.
Emu Casino table games offer a lot of different options. You can play your standard blackjack game or take in some of the themes and variations available. With Emu Casino roulette, baccarat, poker, and, blackjack you can also head into the EmuCasino live section. This amps up your game as you take in the excitement of a live stream and talk to a professional dealer. There are some great Emu Casino jackpot games too if you're looking for some big, lifechanging wins. We'll walk you through all they have to offer.
Games Available
There are quite a few different table games you're going to see. Everything you would have available at a regular casino is up for grabs at the EmuCasino table games section. There are so many versions for every game as well so you'll be able to find what suits you best. Casino table games were traditionally only for the high rollers but that's changed with online casinos offering minimum wagers. This lets you get familiar with the games so you can gain an edge over the house. Let's go through the great collection of games you can play.
Poker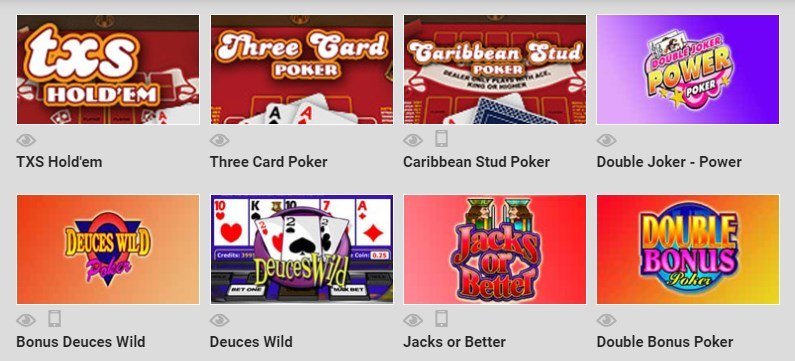 The Emu Casino table games include 20 video poker games and also the live casino poker. Games you know and love like Jack or Better and Deuces Wild are your basic video poker games. The nice thing here is you don't have to bet a lot to get in on the action. Some of the basic games allow you to wager $1.25 or up to $25. There is a good potential pay out of $4,000, which is dependent on how strong your hand is.
The EmuCasino offers some innovative games as well. Bonus Deuces Wild Poker is played with a standard deck of 52 as normal. The different is any of the Deuces in the deck are considered a wild and can sub out cards for denomination and suit, helping you to get a winning hand. This game pays out more with greater opportunities for high handed wins.
You can also play variations of multi-hand poker or just stick to single hand poker. The world is your oyster.
Blackjack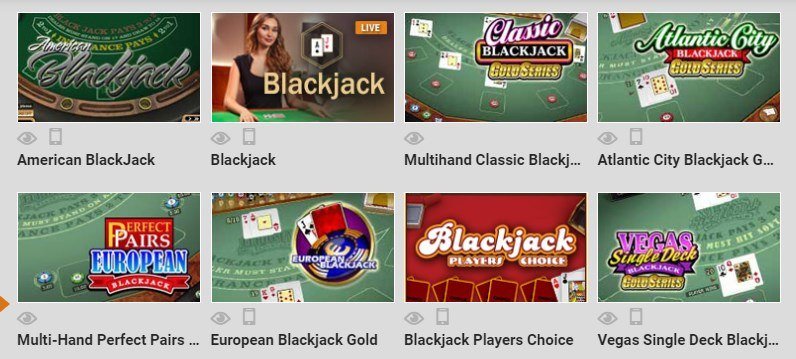 Emu Casino blackjack is a real crowd pleaser. While easy to play in theory, it takes some time to fully understand the game and use that knowledge to your advantage. The EmuCasino has many options for you to try your luck on. American Blackjack is one of the most popular versions that happens to come in a bunch of different varieties and themes.
There are 30 different Emu Casino blackjack games where you play against the computer. You can also jump onto the live casino for a few additional versions. This is an exciting part of playing at the Emu Casino so give it a try. You'll be talking with a real dealer and being taken into a casino room with legit tables and everything. It truly is an experience worth trying, especially with blackjack.
Rules of blackjack is an aim of getting 21 with your cards or at the very least, closer to 21 than the dealer. You can choose as many cards as you want. Requesting a card is called a 'hit.' You can stand or stay with the hand you have any time you want. When your last card has been dealt, the dealer deals cards for themselves based on whatever rules are attached to the hand you have. If your hand is close to 21 than the dealer's, you'll win double what you wagered. Lastly, if you do have two cards that equal 21, this is called 'blackjack'. Easy right?
It won't take long before you get what's happening and the nice thing is, you don't have to pay a fortune to become a skilled player. The EmuCasino actually lets you play for free. You can practice on the casino mode and hone your skills before investing any real cash.
Roulette
Emu Casino roulette includes over 20 video versions as well as some live casino additions. The live roulette includes a professional croupier. They will take your bets and spin the wheel to see where the ball lands. Games like Zoom Roulette only require a $1 wager to get in on the wheel spinning action whereas European roulette only requires 0.05 minimum wager.
Whatever version you decide on, all you need to do is put money on one of the variations of where the ball will land. There are a lot of different options and strategies to choose from. In roulette, all the numbers are on the table except for 0. They are divided into three columns and 12 rows. The first row will be 1,2, and 3. The rest of the table is going to have different symbols that showing where you can bet. Not to worry if you're not sure how to play quite yet. The EmuCasino roulette comes in free versions so you can test them all out before playing for money.
Baccarat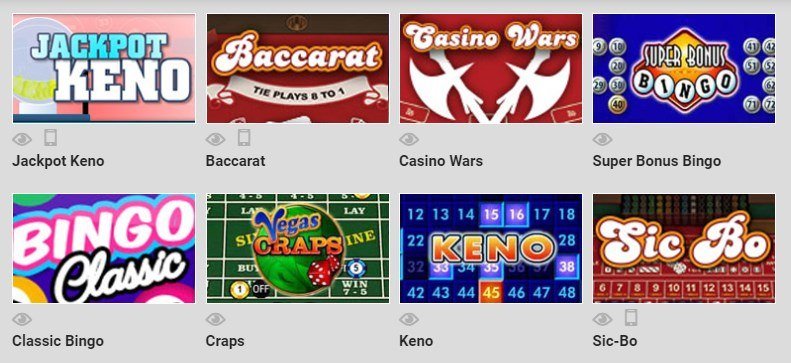 There are various versions of baccarat in video format or you can play on the live casino. The video versions require a $1 minimum bet. The game involves cards where you will wager on who will win. Will it be you, the dealer, or a tie? This is the name of the game. Face cards and 10 have a 0 value and an Ace is worth 1. Value of cards can't cross 9. If the initial 2 cards are a 6 and 8, the value would be a 4 instead of 14. It's a bit of a strange method in counting style but that's what makes the game so interesting. If you pick the dealer and win, the dealer does win in a sense. They take 5% commission. If you bet on a tie and win the side you bet on, this is a player win. If you bet on a tie and the value of the cards are the same, you get a nice 8 to 1 payout. There are many variations of Emu Casino baccarat including Baccarat 777, American Baccarat Zero Commission, Big Win Baccarat, and live casino Baccarat.
Other Games
You can also play a variety of bingo games, Sic Bo and craps at the Emu Casino in video versions. If you're a fan of the more obscure casino games, you'll find them here in the 'Other Games' section.
Start the EmuCasino Game Experience
With so many different Emu Casino table games available in free mode or for real money, you'll never run out of fun. If you get tired of one particular type of table game, you can try a different variation. Make sure you try out your favorite game at the live casino too. This is a whole different level of excitement. The great bonuses and promos you're given will help you out too as the Emu Casino is well known for being generous with free cash and match bonuses. Try out the many different table games on offer today and get your welcome bonus to start off the adventure.
Last updated on June 15, 2023